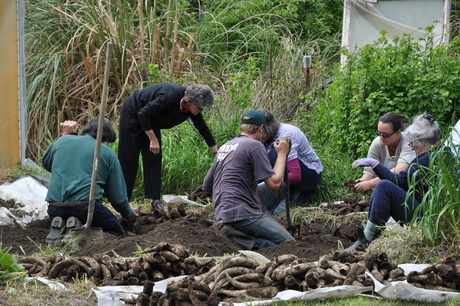 Horn Filling and Lifting on the farm - every year in April and October respectively
The next coming together: Hornfilling on Sunday, 3rd April 16.

This year we put down the filled horns, the bladder which we filled in spring and had the summer sun, and nettle as well. We'd like to make a cow pat pit, too.

We are looking forward to seeing you here .

As usual we meet at 12.30 starting with a shared lunch (please bring a plate). Click the buttom and/or for more information contact us or contact the group coordinator Marinus La Rooij, marinus2@clear.net.nz or 03 3317677.